Schlagwort-Archive:
Yardstyle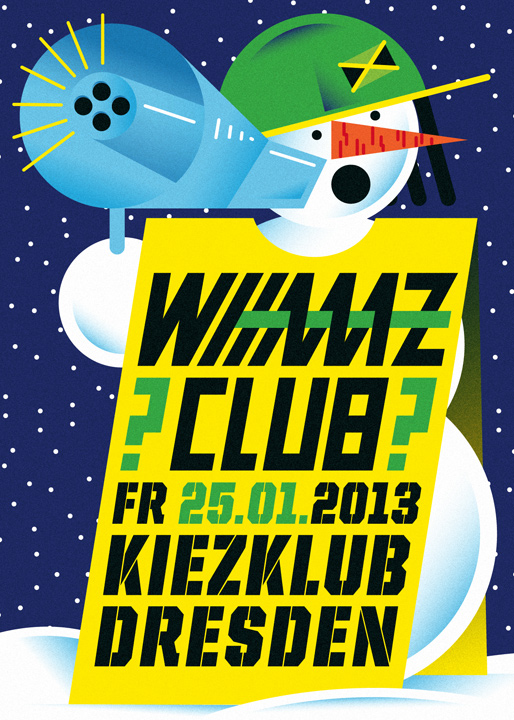 WHAAAZ CLUB jetzt auf zwei Floors! First: Boom bang!! YARDSTYLE a gwaan – Heilbronns finest. Am 25. heißt es: "New tunes to di fullest – Dancehall and Soca to di max". Gegründet 2002 kam der Sound schon einiges in Süddeutschland umher, juggelte mit der ein oder anderen Größe des Reggaebizz und wagte mitunter auch den Schritt über die Landesgrenzen hinaus. Yardstyle Sound Intl. schlägt mit bekannten Partyreihen wie "FYAH FI DEM", "BUSS DI DANCE", "RAMPIN SHOP" und "WORTSPORT::LOUNGE" eine Brücke zwischen den Metropolen Mannheim, Heidelberg und Stuttgart. Rags und Flags zur Hand zu haben ist nie von Nachteil bei ihren Sets. Bubble and wine till di closin' time! Second: Soundbwoy Shaq, Chefjuggler bei Cosmophonic Sound und Initiator der Chemnitzer Weltbasspartyreihe "Bunga Blast" wird zusammen mit dem Basssafari-Team die Meute mit den neuesten weltweiten Soundkreationen zum durchdrehen bringen! Unser Partygorilla Primato Joe freut sich schon wie affig auf diese Party!
Veröffentlicht unter
News
Kommentare deaktiviert

für FR. 25.01. Heilbronn's finest zu Gast in Dresden – WHAAAZ CLUB?